Avidemux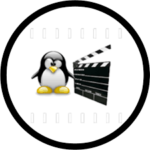 Avidemux is a video editor, which works on PC, Linux and Mac. It allows you to crop, recode and apply filters to videos. It is considered the equivalent to VirtualDub, (only available with Windows).
In a few clicks you can edit and encode videos. It allows coding in a large quantity of video formats such as H264 and a large number of containers such as MPEG, MP4 and MKV.The integration of subtitles is easy with Avidemux, you just have to chose the subtitle filter, select the subtitle file and start the coding.
It is impossible to see the video without the embedded subtitles.
OS: Windows
Price: € 0.00