Sublight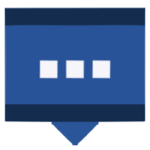 Sublight is a free subtitle search software that works with the Internet. It allows you to find subtitles from a film by searching them in the database of subtitles referenced on the site subtitles-on.net.
Just enter the title of the film in the search bar to get to corresponding subtitles, then filter the search by language. This office tool can therefore be useful in the process of audio-visual translation, to compare idioms for example. It also facilitates the translation of subtitles. Sublight runs in Windows and is compatible with the following readers: VLC, BS.Player, Media Player Classic, KMPlayer and GOM Player. It also allows you to watch a film with the desired subtitle file without complex handling, just choose Sublight as the default media player.
Windows operating system.
Price: 0.00€
Download Sublight
---