Subtitling software

Subtitling is a type of audiovisual translation with its own techniques, rules and criteria. Before going any deeper on this topic, the main thing to keep in mind is that this type of translation is part of the "subordinate translation."
What Is Subtitling? Introduction To Professional Subtitling And Audiovisual Translation
Subtitling is a type of audiovisual translation with its own techniques, rules and criteria. Before going any deeper on this topic, the main thing to keep in mind is that this type of translation is part of the "subordinate translation." In other words, it's a translation with time and space restrictions applied, which directly affect its result. Your translation here depends on these parameters, not only to translate the text content but also to work together with the video image and sound, coordinating with a specific amount of time as well as space on screen.
The amount of usable space for the translation text display is limited to two subtitle lines, usually appearing in the center at the bottom of the screen. Each text line can only contain up to 35 characters (i.e.: this includes letters as well as symbols and spaces). This way, a complete subtitle text consisting of two lines can contain up to 70 characters.
As for the display time limit, a subtitle can appear a minimum of one second and last up to a maximum of six seconds viewed on screen.
Also, there's a direct correlation between the display time of a subtitle and the maximum number of characters it can contain for best readability. These parameters are based on an average reading speed, since you can't read the same amount of text if you have six seconds or whether you have less time. The current estimated reading speed is about three words per second. So in order to read a complete subtitle composed of two lines and 70 characters, you'll need at least 4 seconds since it contains about twelve words. If we have less time, we'll have to consider using fewer characters for a shorter text.
Subtitling also involves a technical aspect called "subtitle spotting" or tracking. This refers to calculating when subtitles appear and dissapear from the screen in order to synchronize them with the sound. It's also good to consider the subtitle timing along with changes in camera shots or angles happening in each scene. When a camera angle changes, the viewer tends to lower their eyes and re-read the subtitles; so it's a good idea to closely follow the camera shot and scene changes.
During the subtitling process, there are a number of different phases:
Tracking: Pinpointing the input and output times of the subtitles synchronized with the sound, by calculating the minimum and maximum display times while following the camera shot and scene changes.
Translation (adaptation): Translation from the source language, adapting and adjusting it to the text character limits according to the timing of the subtitle.
Simulation: Sample preview of the translated subtitles applied to the video image and sound, in order to verify that all criteria aspects are met and the subtitles can be read in a natural way.
Correction of errors and text revisions.
There are several professional subtitling programs available, offering different capabilities along a range of prices. The most complete free program available is "Subtitle Workshop." It's a tool that's easily downloadable from the internet and easy to use. This program allows you to work with the audiovisual file while working on the subtitles of this file. You can tweak the exact timing for entry and exit of a subtitle (tracking), add the translation (adaptation) and preview the result at the same time (simulation).
When it comes to the adaptation portion of the text content, there are a series of basic criteria to follow in subtitling. The text contained in the subtitles should be written naturally, using the same punctuation, grammar rules and structure of the everyday spoken language. It shouldn't be transformed into a robotic shorthand or telegram-style text by trying to trim it down to the character limit. Instead, it's much better to provide a subtitle text adaptation that sounds natural and correct. Here are the main criteria for this:
Trimming and editing the two lines of subtitle text shouldn't abruptly cut off the statement's semantics, thoughts or meaning. Try not to separate a substantive from its adjective or a noun from a verb between two lines, instead edit the text for a more natural separation.
A short dash (-) is used in written dialogue conversations to indicate that two people are speaking, using a both a new line break and a short dash or hyphen at the start of each speaker's dialogue subtitle line.
Italicized subtitle text is used for voiceovers, songs, and sounds coming from electronic devices or taking place offscreen outside the viewer's eyeshot.
English quotation marks (""), well-known abbreviations and numbers are all used in subtitles, however capital letters should be avoided as much as possible and used only for titles, signs, or any written content appearing on screen.
Ideally, your end result should be subtitles which appear synchronized with the audiovisual video content so that they read in a natural, fluid way and the viewer is unaware they're actually reading while experiencing all three video elements together of image, sound and text.
List of Subtitling softwares
There is a wide range of subtitling softwares and we have tried to include the most important ones in this list.

Jubler

Checksub is an online application with a free version to generate automatic subtitles for videos.
Thanks to its advanced speech recognition, this technology transcribes your videos with precision synchronizing the subtitles and the images.
its user-friendly subtitling editor allows you to check and optimise the transcription as well as adjust the sequences. With the deep-learning based solution you can also have them translated in more than 140 languages. It's an efficient and modern software that will save you time when creating your videos.
Price : 12 euros/ hour of automatic subtitling
Use Checksub 
Avi Recomp
This software solely uses the Xvid codec during the compression process, which allows the assembly of subtitles and video in a single format. As for the audio-visual translation, Avi ReComp allows subtitles to be embedded in a video, and their styles can be edited in .ssa and .ass formats. Most subtitle formats are accepted, including .srt, .sub, .ssa, .ass and .txt. The software not only integrates a logo into the video, but also includes a subtitle translation interface in 21 different languages. In addition, it offers the possibility to change the resolution of the video.
Time Adjuster
VOBSub
Subtitle Workshop
Sublight
Windows operating system.
Price: 0.00€
Download Sublight
DVDSubEdit
Aegisub
Windows operating system
Price: €0.00
Download Aegisub
Kijio
SupRip
Subtitle Translation Wizard
SubNamer
Belle Nuit Subtitler
Any DVD converter
Any video converter
D-vision
ffmpegX
Handbrake
iMovie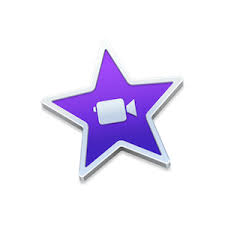 iMovie is an Apple montage software following ILife. It allows you to quickly create video files.
The insertion of subtitles using iMovie is done traditionally, shot by shot, which allows for a certain precision (there are many font styles and format options). You cannot however insert subtitles from an external file (srt or ass format).
Kigo video converter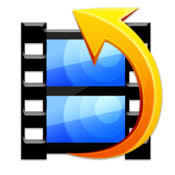 Kigo video converter is a video conversion software, which works with MAC OS X. It accepts most standard file formats and allows a simple method of inserting subtitles.
However, the subtitle editing options are fairly poor, but the coding is quick.
Subler
Submerge
Adobe première
Operating systems: Windows / Mac OS X
Category: Subtitling
Price: €1075.20
Ayato
MediaCoder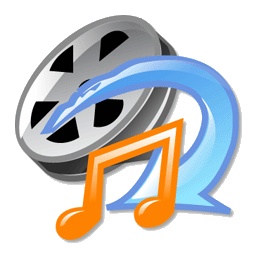 MediaCoder is a multimedia converter for processing most standard audio and video formats. In addition to its conversion function, it can perform editing and correction operations on audio-visual files (rotation, resizing, adding subtitles…) and ripping CDs and DVDs.
It is available through windows and can also run on Linux through the Wine emulator.
Quick Time pro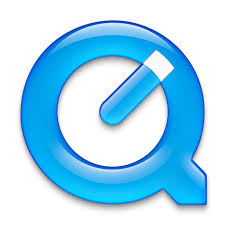 Quick Time pro is the Apple video player. Because it is intended for professionals, it is not really easy to use to add subtitles to a video and requires installation of several components such as Perian and Divx pro.
M4NG
M4NG can encode and re-encode videos. It supports AVI, OGM, MKV, MPEG, MP4, FLV, PVA, M2TS, M2T, TS, DVR-MS, 3GP, PSP, iPod/iPhone 4/iPad 1 & 2 and Blu-Ray and the video formats DivX, Xvid, x264 AVC and VFW, Lossless, MPEG1, MPEG2, WMV, VP8 and the following audio formats : AC3, DTS, AAC, MP3, MP2 et OGG.
Features:
– Copying, pasting, correcting sound delays and creating a DVD video or Blu-Ray structure.
– M4NG integrates a sound encoding module from any source to MP3, AAC, AC3, MP2 et OGG (2.0 or 5.1 when the source allows).
– Managing the transfer of video and audio files between PCs and Apple iPods (classic) and Sony PSPs.
– Managing files in standard definition (SD) or in high definition (HD) as input and output.
– Subtitle integration.
Operating system: Windows
Category: Sous-titrage
Price : €0.00
Miyu
Roadmovie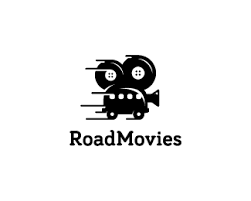 Roadmovie is Apple's video player. Since it is intended for professionals, it is not very easy to use to add subtitles to a video and requires the installation of several components such as Perian and Divx pro.
MovieCaptioner
MovieCaptioner is a subtitle editor for mac OSX that allows you to create subtitles while playing the video. It supports CCN, STL, XML, texte QT, SRT, SUB, et Adobe Encore and supports format conversions.
Operating system: Mac OS X
Category: Subtitling
Price: $50.00
Download MovieCaptioner
SubCleaner
Sublime
Subs Factory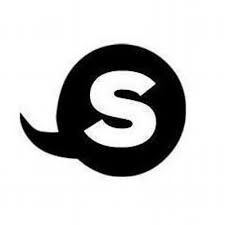 Sub Factory is a free Mac utility for subtitle creation, modification and resynchronisation.
TitleExchange Pro
TitleExchange Pro is a Mac OSX tool for transferring subtitles from Final cut to DVD Studio Pro from an XML format export.
TitleExchange Pro allows you to convert STL and QText formats to an XML FCP.
Operating system: Mac OS X
Category: Subtitling
Price: €0.00
Gaupol
It supports multiple file formats and allows you to:
– Create subtitles
– Edit and modify subtitles
– Synchronise subtitles with video
Operating system: Unix / Linux
Category: Subtitling
Price: €0.00
DivXLand Media Subtitler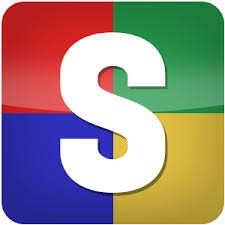 DivXL and Media Subtitler run on Windows/ It allows you to create and edit subtitle files for AVI, MPG and WMV video formats.
Contact us today for an in-depth look at your audiovisual translation needs.