What extensions should you use to translate a site on WordPress?
The main goal for all online business sites is to appear at the top of search engine results to attract a high number of visitors (traffic), prospective clients (leads), and, finally, clients (conversion). And of course, this can apply to the internet of any country by offering content in the language(s) of each target country.
Although it is a largely dominant CMS, WordPress doesn't yet have its own integrated multilingual function and instead offers hundreds of translation extensions (or plugins). These offer a practical way to avoid the process of exporting and reimporting content, which often requires computing skills.
In search of the digital Holy Grail.
Since online visitors will seach in their native language, the best solution is to edit your website in multiple languages, killing two birds with one stone: both improving its search engine optimisation (SEO) by increasing vists, and giving your site an international scope.
Think back to the last time you visited a site in a foreign language and, reassured, clicked on the little flag signifying "English", only to feel let down when you realised the translation wasn't accurate. This negative user experience leads to the company being seen as unreliable and amateurish, the opposite of what the owner would want.
It's best to prevent this experience, since the primary role of a website is to convey qualities such as reliability, creditibility, and professionalism. We're going to look at ways to avoid this strategic error. Selecting a translation plugin is an important subjet, especially one that helps you create a blog or a multilingual website, because the whole purpose of having a web presence is to have access to the whole world. Since there's now an infinite variety of tools to help, it would be a shame to deprive ourselves of this.
Translation or localisation?
Few people distinguish between translation and localisation, yet these two terms may contain the secret to accessing the world market.
Translation is the linguistic transition from a source language to a target language. Localisation is the cultural adaption of a product or service to another culture by conforming it to make it understandable and acceptable to the target culture.
Today, localisation is an essential condition of the globalisation of world markets.
To put it simply, it is respecting and adapting to each other's customs, codes, and particularities. This is also the main mission of a professional translator.
In the context of a website, this means adapting the format of dates (untranslated dates can cause problems), colours, graphics and currencies. This can mean restructuring the presentation of your site, but also requires the localisation of things that don't appear on the main site, such as key words or meta tags in order to optimise search engine optimisation.
So, here are a few questions to help you understand if you website will need a simple translation or require localisation.
Which languages to choose?
You'll need to think about the future content of your site before choosing a plugin, because once one is installed on WordPress it can be awkward to change it. Therefore, you'll need to know if you content will be adaptable to your chosen languages.
Firstly, here are some question to answer in order to help you choose the languages you'll want and to be aware of the impact of these.
Your audience: are your products or services able to be adapted in all languages and cultures? If yes, are these adaptions achievable without needing to invest too much time or money? If you product needs to conform to safety standards which vary from one country to another, is this cost-effective? (Whether you use WooCommerce or another method)
Choosing a language: of course, you want to choose the languages best adapted to your sector, but it's important to be precise within this. Just as a site in English would address itself to either an American or British audience, you will need to choose whether to target a French audience or a Canadian French audience, or choose between a German audience and a Swiss German audience. So be careful in choosing your target audience.

The unique case of Chinese
Special attention needs to be given to Mandarin Chinese: while "Chinese" is definitely one of the most spoken languages around the world, it's important to note that Chinese people in China almost exclusively use the national internet. The localisation of your site in Chinese means it needs to be recognised and validated as a national site, which requires modifying the entire architecture of the site, particularly removing all references to Google or its subsidiaries, not just changing the language. To give you an idea, take a look at Atenao's site in Chinese and compare You can reach a Chinese audience without completely overhauling your site by instead targeting Taiwan, Singapore (with a Chinese population of 74.3%) or Hong Kong, but be sure to choose the correct flag to respect national sensitivities. However, if you want to reach the Chinese diaspora (50 million people across 120 countries), it's best to use the flag of the People's Republic of China.
The particularities of your chosen language: does it use a non-latin alphabet? Is it a highly culturally codified language? When a language uses a different writing system, such as right-to-left like Arabic, machine translation can be confusing and awkward since even just copying and pasting text results in it being written right to left, making it hard to recognise.
The type of texte: colloquial or specialised language? In the case of technical language, it's best to use a professional translation service, since machine translation won't be able to give you a precise enough result.
Volume: how many pages? How frequently will you publish new content? The answers to these questions are related to the amount of time and money you want to invest in translating into a language.
A professional translation service will save you time and money every step of the way.
Machine or human translation?
Another factor that will affect your choice of plugin is the type of translation it provides.
Most free extensions that use machine (or automatic) translation go through Google Translate, Yandex Translate, Microsoft Translator, or DeepL
The principle is essentially the same for each of these, which provide translation using Artificial Intelligence. Deepl is certainly the best among these, which often offers much better translations than its competitors.
It can be very pratical for translating small sections of text but it is however completely unsuitable for translating technical, complex, or large bodies of text, which will become incomprehensible and can be interpreted as spam by search engines. Some allow for machine translation to be combined with human translation in a second step, post-editing.
In short, machine translation is too limited and creates too many errors, and a professional human translator will always give better results.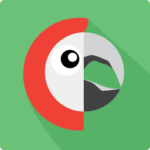 Polylang
Polylang is a free translation software for WordPress, developed in France. It's popular and well reviewed, and as of 2021 it has 600,000 downloads on WordPress.org.
It is available in 45 languages including French, and is available to download from WordPress' plugin directory.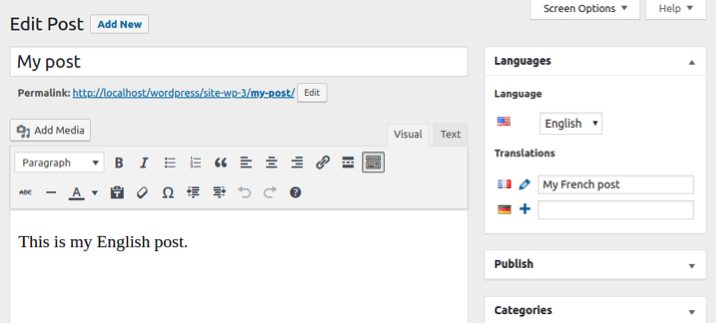 Features:
Enables you to translate everything that's visible on a website, such as pages, articles, widgets, multimedia (images, audio and videos), menus, and article tags. Equally, it allows you to translate hidden content such as HTML tags, custom taxonomies, and emails. Whether it's in the default language or not, the translation of a page is always optional and never done automatically.
All languages are supported, including RTL scripts for languages such as Arabic and Hebrew.
A menu or a widget allows you to switch between languages.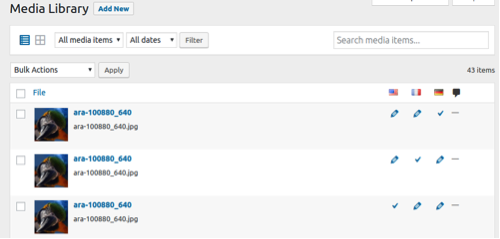 Type of translation:
This plugin is designed for manual translation, but if you'd like to translate content by a professional or by automatic translation, you can use the Lingotek Translation plugin from the same developer. Lingotek is a translation management system which enables you to use either automatic translation or professional translation services.
Usability:
It doesn't require coding skills so it's easy to use, but note that if you already have other translation plugins downloaded you'll need to disactivate them before downloading Polylang.
PHP 5.6 or higher is needed to run Polylang (the same as WordPress' own requirement). Support resources are limited.
SEO:
Metadata is automatically copied to a new page or article when it is created. All versions of the site are indexable and SEO friendly. However, the free plugin doesn't allow you to translate slugs in URLs.
Polylang is a good, low-cost way to get started.
Support:
Frequent updates. WordPress version 5.1 or higher
Price: €0

Qtranslate-X
A new and improved version of qTranslate, this free plugin allows you to create a multilingual site and is available in 12 languages. Like other translation plugins, it's available on WordPress' directory.
Features
Enables you to translate menus, titles and content, and to either automatically display the website in the user's system language or to let them choose it manually, via the editing panel in WordPress.
It's better suited to bilingual sites, or those without too much text, than complex multilingual sites. You can swich between languages instantly in the browser without having to send additional requests to the server. It comes with a few languages already integrated, such as English, German and simplified Chinese. It offers ready-to-use translation of date and time formats.
This plugin can clash with certain themes and extensions, so works best on simpler sites.
Translation sources:
This plugin doesn't offer translation management, so for human translations the text will need to be manually extracted from the site by the owner or an administrator to integrate a professional translation service.
Usability:
The editor provides the processes, and it requires basic coding skills and a certain amount of time dedicated to it.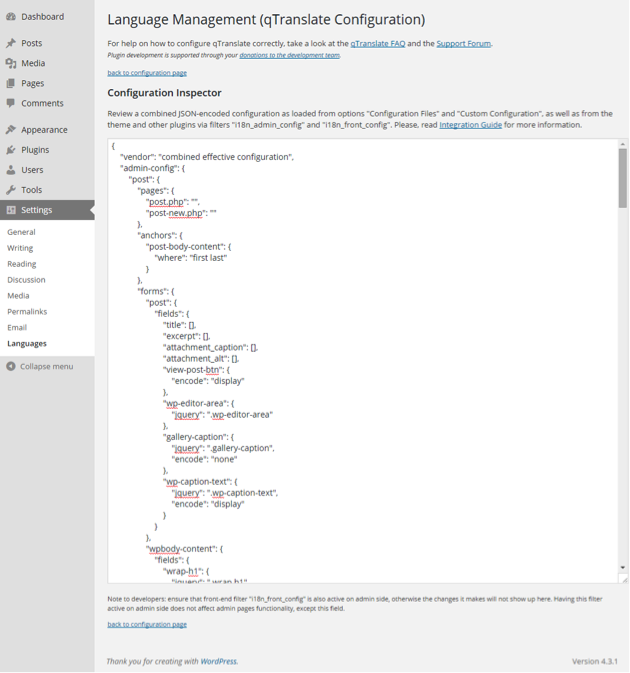 Technical support: this plugin was developed and is maintained by just one developer so support is limited and the last update was 5 years ago.
Help is available on the qTranslate-X site, which has lists of plug-ins that provide integration, of reported incompatible plug-ins, of compatible plug-ins and lists of known problems.
SEO:
The best approach in terms of SEO is have one URL per language. Incompatibility issues have been reported with key SEO plugins for WordPress, such as YOAST SEO.
Price: €0

Loco Translate
Loco translate is a free software that enabls translation and localisation of themes and plugins installed on WordPress, which you can do directly within WordPress' interface without having to use an external editor (as was the case with Poedit). There are two Loco plugins: one which requires an account and one which doesn't. It is well reviewed and has over a million downloads.
Features
Loco is not designed to manage editorial content or make multilingual sites, but rather to translate templates or themes which wouldn't be in the CMS (WordPress or any other), or to modify them and personnalise them in the user's language. This plugin is available in 36 languages.
You can assign roles and tasks to different project members on the dashboard. It's therefore easy for a team to contribute to a projet or track its progress as work is carried out. Imports and exports are supported under several file types including PHP, JSON, JavaScript, and XML.
Type of translation:
Even though they don't offer a list of their professional translation partners, the key feature of this plugin is the management interface which enables professional translators to contribute.
Loco translate also provides localisation tools, such as the generation of models and the extraction of strings or gettext, which is essential for free software translation. It puts the source text in a po. file, into which the translator can just insert the translated text. It's also possible to use machine translation.
Depending on the chosen package, each step of translation on the PO files can be saved in a protected directory and restored if needed. The user retains ownership of each custom translation.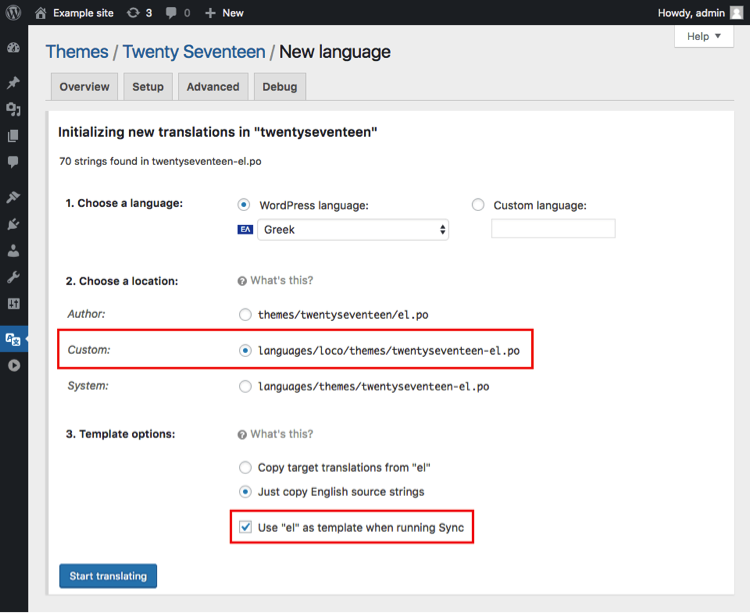 Usability: There is no need to modify the document, which makes it easy to use for beginners, and particularly comfortable for web developers and desginers. No knowledge of coding is needed.
It has more than a million downloads, regular updates, and plenty of 5 star reviews
Technical support:
It has regular updates (the most recent was in March 2021).
The plugin is compatible with the same versions of PHP which are supported by WordPress. Requires Internet Explorer 9 or higher.
Price:
Free €0            Pro €6.95/month        Businesses €19.95/month                  Agencies €29.95/month
Download Loco translate

Weglot translate
Although it is a free software, not all elements of it are free to download,
It's as well suited to site owners as to creators and web developers, since it is completely compatible with all of WordPress' plugins and themes. Everything can be translated from page builders like the Gutenburg editor to Elementor's order forms to WooCommerce product descriptions, all under the control of the user.
Features
Weglot is based on the cloud and WordPress must be connected before you can use it.
It's available from WordPress' plugin directory and more than 100 languages are available. To use it, you'll need to create an account and log in on Weglot's site.
You can also add different images and videos for each language. Weglot translate is useful for images which include text, since it enables you to easily display translated versions for different languages, vital for creating a localised website.
Type of translation:
This plugin offers hybride translation which allows you to combine multiple steps:
you can use automatic translation for all or part of the text by using the four main softwares – Google Translate, Yandex Translate, Microsoft Translator and DeepL;
you can then manually intervene and edit the automatic translation on the cloud's interface;
and you can order professional translation services directly on Weglot's dashboard from their list of partners or by integrating a professional translation service on the site.
You'll need to choose whether you'd like the whole site translated or select which pages you'd like to be translated, so that the translator can extract the text and then upload the translations and update the site in real time.
The plugin comes with a translation memory which will mean repeated sections won't need to be translated twice, avoiding redundant translations.
A glossary can be used to create rules for what doesn't need to be translated, such as names of people, brands, places, or products.
Usability:
It's available in 17 languages and no coding skills are necessary. It's easy to change to Weglot translate from another multilingual plugin by simply disactivating the ones you have installed and then installing the new one.
You'll need to sign up on Weglot's site to get an API key. There is a Weglot installation guide with very well made videos to guide users through the process, step by step.
SEO:
Perfectly suited to localising websites, this translation plugin works on all elements of a website; it works just as well on text content as on other parts which impact referencing, SEO and metadata.
Localisation of the HTML tags is made easier because it automatically inserts "hreflang" tabs which allows web crawlers to see that there are multiple versions of each page, so that search engines can correctly index the site's content to maximise local SEO.

Weglot Translate creates an individual URL for each language and each page has its own souce code. SEO tags are also translated and are editable on your Weglot Translate account.

Technical support:
It has regular updates and and developers are quick to respond to questions. Resources about every aspect of the application are easy to understand and well organised.
Works with WordPress 4.5 or higher,
According to the company, more than 50,000 website owners use Weglot for their multilingual WordPress sites.
With an average review of 4.9 in WordPress' directory, Weglot is one of the most highly-rated plugins.
Price :
€0 for a limit of 2000 words in one language, or paid options starting from €9.90 per month.

WPML
WPML is a translation editor plugin designed for WordPress which increases its base functions. It is intended for the creation, operation and localisation of multilingual websites (including e-commerce sites).
Features:
WPML allows for content to be written directly on the site in different languages, and crucially it also allows this to be translated into 40 different languages and their variants.
This plugin works to centralise all the necessary steps in the process of a multilingual projet. Additionally, WPML includes a complete API which makes it compatible with other plug-ins and with most WordPress themes, especially those of WooCommerce, meaning the entire purchasing process can be localised. It also enables you to translate multimedias for each language included on your site.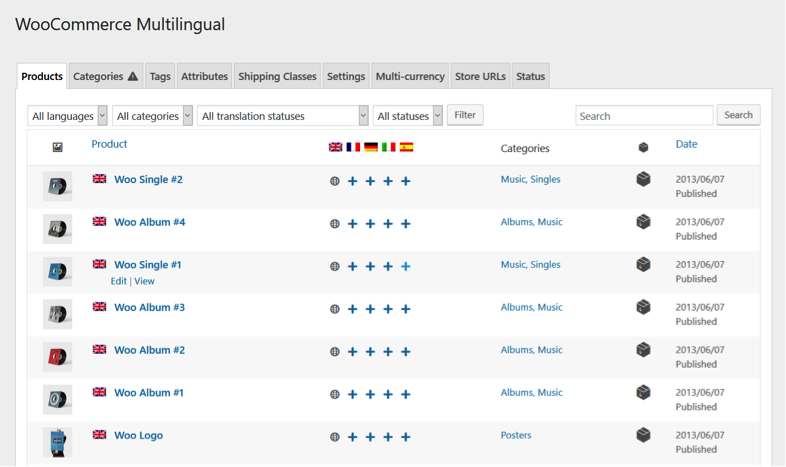 Type of translation:
Specifically adapted to specialised translations, its key strength its that you don't need to modify the PO files into other formats. All texts can be translated directly on the "string translations" interface, which is easy to use thanks to a quick installation wizard.
A list of partner translation agencies is available, as well as the option to chose your own translator or agency and to integrate them on the site.
It's worth noting that WPML is one of only a few editors which allows you to extract RTL text, which is necessary to translate semitic languages such as Arabic and Hebrew, among others.
It's the plugin which is best suited to collaboration since the work for each translation can be uploaded by the client and assigned to the translators chosen by the project manager. This allows for convenient exchanges between all the actors in a project on the same dashboard. As soon as the translations are done, they'll appear on the site ready to be published.
Usability:
The advantage of WPML is that it doesn't require any technical or programming skills so it's easy to get to grips with for web developers, their clients, and translators. With no coding needed, it is just as suited to big websites for companies as to smaller, personal websites.
This plugin provides flexibility in the organisation of language content by subject area or sub-subject thanks to a linguistic directory.
There are extensive resources available to help users at every stage of their project, as well as a direct support service on WPML's website.
Developers can use WPML to gradually develop their multilingual products as their site is being built, particularly thanks to WPML's guide.
SEO:
Another plus side is its translation of metadata; you can manage SEO separately for each language, and it supports the translation of all SEO options provided by the YOAST SEO plugin.
It also includes a translation management plugin that provides the XLIFF interface needed to localise key words and meta tags, ensuring SEO in every language used.
Technical support:
On the first visit to the Translation Manager, a configuration wizard helps the user configure the settings.
Additionally, WPML's Translation Management add-on provides a specific interface for managing translation project with advanced features adapted to professional translation services for big projects.
This plugin offers everything which the free options lack, particularly a dedicated and responsive customer support, support, and updates which are valid for a year. For more details you can consult our WPML user guide and the free WPML official guide
Atenao's choice
After translating hundreds of websites, a large part of them on WordPress, we have decided to have work with WPML and Polylang, two plugins which are easy to use and adapted to computer aided translation (CAT) tools used by professional translation services.